Episode 42: From Code Switching to Code Fluidity (w/Dr. Ijeoma Opara)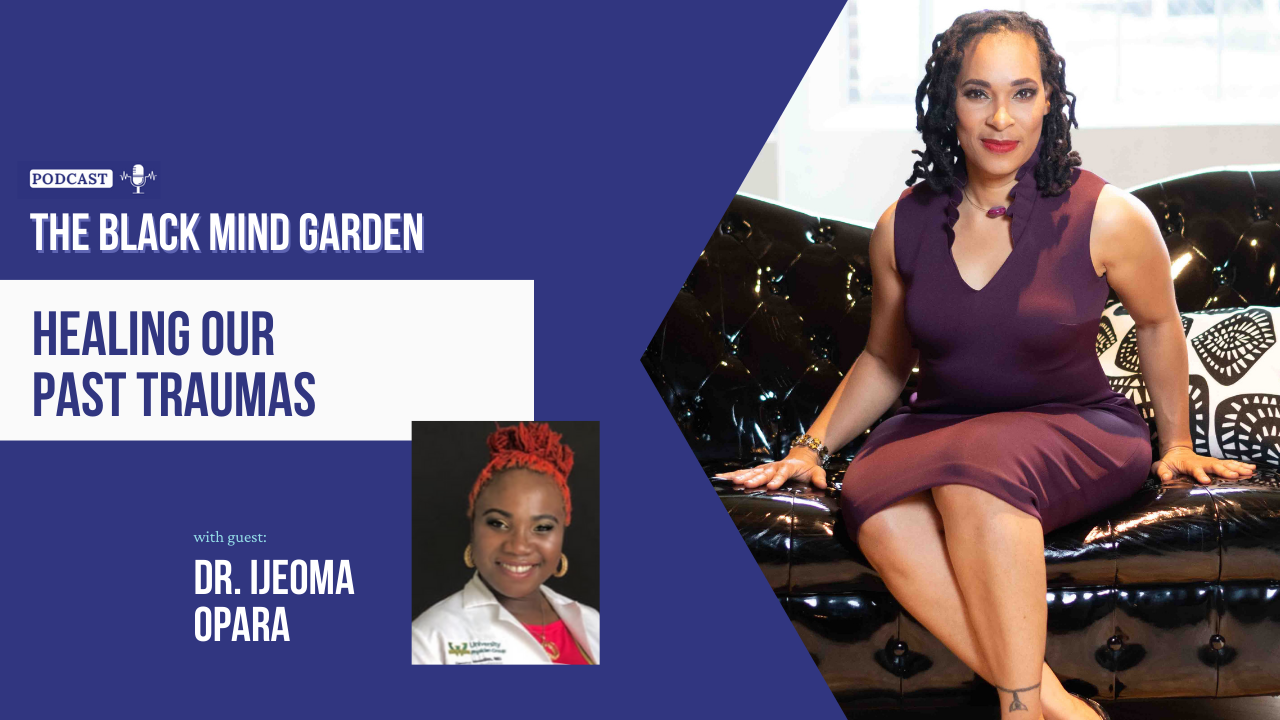 This week, Dr. Ijeoma Opara and I took the conversation to another level as we talked about fluidity, the "blessing ripples" and the things we do that's limiting us and our capability to do great things.
---------
Highlights from the conversation:
[00:43] Dr. Ijeoma Opara
· Internal Medicine-Pediatrics Physician and Associate Program Director at Wayne State University School of Medicine
· Helps embody joy, abundance and freedom and fight for justice so the black community can live and thrive freely and prosper.
[07:50] The fluidity of approaching the work
The fluidity to be able to step in where we are to having your voice be heard in activism in the way that works for us. There is liberation in both ends, all of these are connected to limiting beliefs or the scarcity mindset that tells us "if you don't do this, then you're not doing it at all." Each of us have our own skills and influence in our own little scope and we are on our own level of our journey.
[13:30] Wherever you are at is good enough
Wherever you are at now is good enough. When you're ready, move to the next level where you're then going to be good enough. And you do what you can do where you're at given your resources, your options, and your availability. We are all powerful in our own space! We do not know how we are impacting someone wherever we are in our spectrum.
[19:45] The importance of your support system
Pay attention to the people who plant seeds in your life. They see something in you that they believe in and you owe it to them to believe in yourself. Believe in the power of community and embrace the joy of seeing different examples of what you could be. There is power in fluidity to navigate and to pivot so that you have freedom inside of that.
[23:30] Be better at receiving "blessing ripples"
Stop rejecting the compliments and the positive things that people say to you, rather, embrace and claim it! Do not deflect the compliment with another compliment, rather, receive the one that was given to you first and then deflect the compliment. Do not minimize, outright reject or deflect the "blessings" right back.
[30:38] Practice intentional reflect more
Practice quiet time, meditation and prayer. It is one thing to pray but take a few moments of your time to just be quiet, listen, receive and reflect. Reflect on your day, week, month or year. Open your ears and receive it! The about your day and receive it then feed into the ripple of other people's lives.
-----
Catch up with Dr. Ijeoma Opara by contacting her at This email address is being protected from spambots. You need JavaScript enabled to view it..
You can also follow her on social media at:
https://www.instagram.com/innodim
https://www.facebook.com/ijeoma.nnodim
https://www.linkedin.com/in/ijeoma-opara-5906775
-------
See you on the next one!
Hosted by: Dr. Maiysha Clairborne
Ready for the next level in your life? Join the Movement! Become a part of the Mind ReMapping Nation, an exclusive community that empowers your growth & accountability. Go to www.MindReMappingNation.com
Interested to learn NLP, & Hypnosis? Find out more about our upcoming NLP/Hypnosis 4 in 1 Certification training. Visit www.remapmymind.com or reach out directly & schedule an interest call at www.remapmymind.today
Stay Informed
When you subscribe to the blog, we will send you an e-mail when there are new updates on the site so you wouldn't miss them.
Comments
No comments made yet. Be the first to submit a comment