Podcast: Learning to Take Off Your Super-Hero Cape and Create Mutually Beneficial Relationships w/Dr. Nicole P. Swiner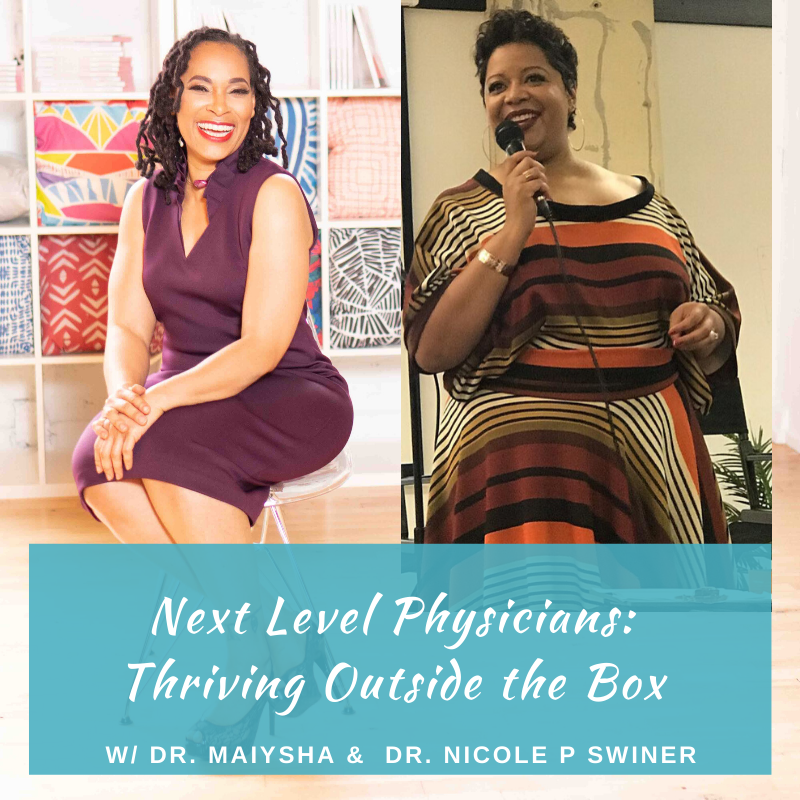 Artist Name
-
Learning to Take Off Your Super-Hero Cape and Create Mutually Beneficial Relationships w-Dr. Nicole P. Swiner.mp3
This week next level physician entrepreneur and publisher Dr. Nicole P Swiner of Swiner publishing and I took the conversation to another level as we conversed about dealing with the Superwoman complex (Super Hero syndrome in the case of men) as an entrepreneur.
In this conversation we covered:
- Dr. Swiner's journey to starting Swiner Publishing
- The impact of wearing multiple hats
- How important having a tribe is that is willing to support you
- Ways to activate your tribe
- Things you can outsource as you are building
- The value of asking for help
Catch up with Dr. Swiner by visiting her www.docswiner.com
You can also follow her on social media:
Facebook: https://www.facebook.com/docswiner/ and https://www.facebook.com/swinerpublishingcompany/
Instagram: www.instagram.com/docswiner
Twitter: www.twitter.com/docswiner
Youtube: http://www.Youtube.com/docswiner
See you on the next one!
Looking for a Coach or Mastermind to Join? Ready to Take Your Career, Business, and Life to the Next Level? If you want to Learn more about Dr. Maiysha's coaching, courses, and masterminds. Visit www.DrMaiysha.com. Choose from of our Free Mini Online Masterclasses on Mindset Mastery, Manifestation, and Next Level Entrepreneurship Right on the Home page to start your journey now.
Stay Informed
When you subscribe to the blog, we will send you an e-mail when there are new updates on the site so you wouldn't miss them.
Comments
No comments made yet. Be the first to submit a comment