Podcast: It's Never to Early or to Late to Change Your Mind (and Your Career) w/Dr. Andrew Tisser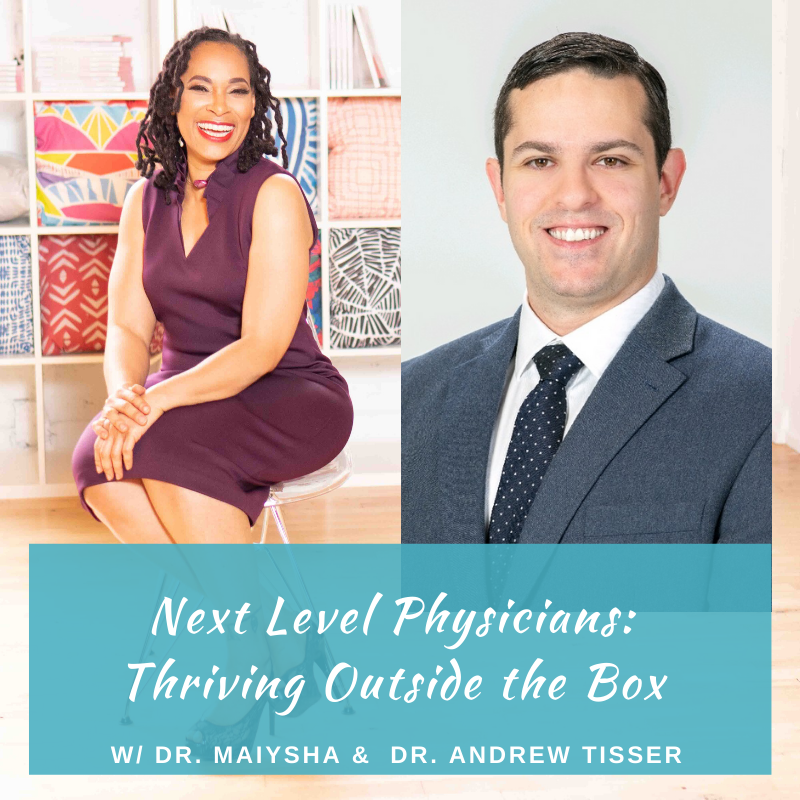 Artist Name
-
It's Never to Early or to Late to Change Your Mind (and Your Career) w:Dr. Andrew Tisser.mp3
This week next level physician entrepreneur and coach Dr. Andrew Tisser and I took the conversation to another level as we chatted about the fact that it's never to early to change your mind (or your career).
Highlights from the conversation:
- Dr. Tisser shares his journey through med school and residency
- He knew early on that medicine was not his calling, but he pushed on b/c they kept saying "it'll get better"
- We are programmed for delayed gratification, and this phrase "It'll get better" is very prevalent in our community
- He even felt like "it's too early for me to quit"
- He has explored and considered many paths (with a very patient wife)
- We talked about what made him finally choose coaching as a path and his choice to work with early career physicians
- Message to early career docs: Follow that intuition
- If you know medicine is not for you, don't be afraid to make that transition
- If are unsure, and thinking about leaving, speak with a coach (Like Andrew) to uncover what that ideal career is
Catch up with Dr. Tisser on his website https://Talk2MeDocpod.com
Schedule a free discovery call https://calendly.com/talk2medoc/discovery
You can also follow them on social media at:
Facebook: @talk2medoc
Instagram: @talk2medoc
Twitter: @talk2medoc
Podcast: Talk2MeDoc
See you on the next one!

Stay Informed
When you subscribe to the blog, we will send you an e-mail when there are new updates on the site so you wouldn't miss them.
Comments
No comments made yet. Be the first to submit a comment