Starting an Integrative Medicine Practice in 4 Steps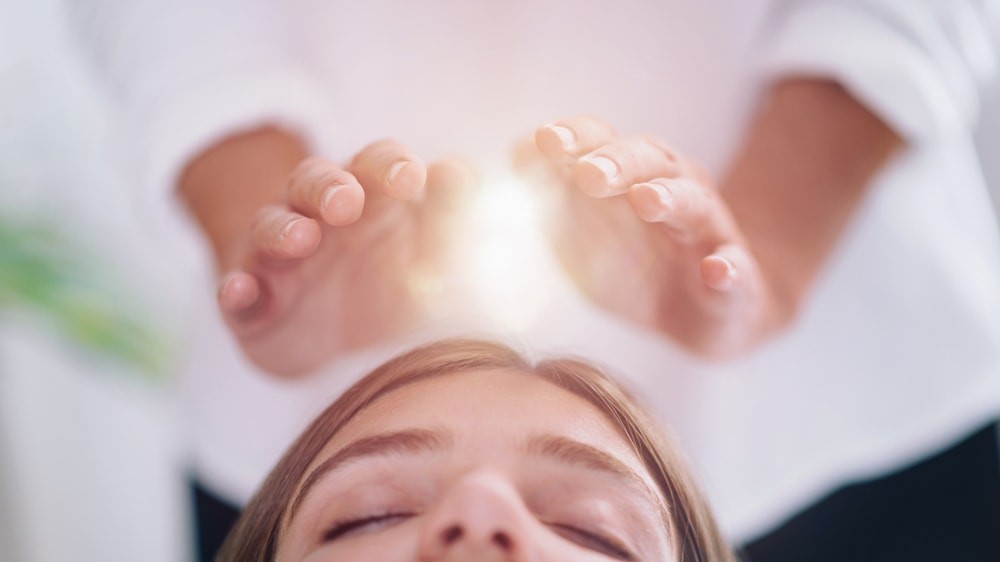 Integrative medicine services have begun to enter the mainstream. If you are interested in emphasizing the therapeutic relationship with your patients, and are open to approaching medicine from by taking account of the whole (mind, body, spirit, and community), then this might be right path for you.
Just like with other types of medicine practices, integrative medicine is not an easy feat. The following steps are designed to help you learn the foundational elements required to build your practice:
Integrative Medicine is a broad term for what some might consider "non-traditional", also known as "natural therapies" or non-western allopathic therapies. It includes:
Functional Medicine:
It looks at what's missing in the body's biochemistry and uses diet and nutraceuticals to help the body heal by returning it to biochemical homeostasis.
Lifestyle Medicine:
Uses exercise, diet, and mind-body approaches to help prevent and eliminate diseases.
Anti-Aging Medicine:
It's a subset of integrative approach that goes a little further out on the cutting edge, using modalities such as bioidentical, PRP, stem cell for a regenerative approach.
However, integrative medicine is vast. It includes disciplines like acupuncture, mind-body medicine, energetic medicine, coaching, hypnosis, herbal therapies, aromatherapy, homeopathy, and more.
Step 2: Defining Your Integrative Personality
Integrated Medicine is vast, including lots of subspecialties. You may feel attracted to a lot of them and wishing to do everything but remember: you can always expand after staring with a few.
This information may help you discover your integrative personality:
a) If you don't feel like going way too "outside of the box", and are attracted to mind-body practices with proven evidence such as exercise and stress management... You may want to consider: Lifestyle Medicine
b) If you want to take it a step further, you like nutraceuticals, and feel more interesting into integrating food, underlying processes, biochemistry, and how the body work in a cellular level... You may want to consider: Functional Medicine
c) If you are much into an energetically type of healing, a more metaphysical type... You may want to consider: Acupuncture
d) If you want to be more innovative, and into regenerative medicine... You may want to consider: Anti-Aging Medicine
e) If you want to go beyond, like essential oils, and a more esoteric path... You may want to consider: NLP and Hypnosis

Step 3: Educational Pathways
What's the best program to learn integrative medicine? The best educational pathway depends on the integrative pathway that you choose. When you are clear about that, take note of these associations:
University of Arizona (www.integrativemedicine.arizona.edu)
The Andrew Weil Center for Integrative Medicine. Integrative Medicine foundational education.
Co-founded the Consortium of Academic Health Centers for Integrative Medicine, with Duke University and the University of Massachusetts. The Consortium has more than 70 member institutions engaged in clinical, educational, and research programs in integrative medicine.
Academy of Integrative Health and Medicine (www.aihm.org)
AIHM. Integrative Medicine foundational education.
A global, interprofessional, member organization that educates and trains clinicians in integrative health and medicine to assure exemplary health care.
American College of Lifestyle Medicine (www.lifestylemedicine.org)
Evidence-based education and certification in Lifestyle Medicine.
Provides quality education and certification to those dedicated to clinical and worksite practice of Lifestyle Medicine.
Institute for Functional Medicine (www.ifm.org)
Information and educational seminars and conferences on functional medicine.
IFM's educational programs are led by a diverse set of educators with areas of expertise that include the microbiome, genomic medicine, clinical nutrition, and lifestyle change.
American Academy of Anti-Aging Medicine (www.a4m.com)
Trainings and certifications for physicians pursuing the anti-aging medicine path.
The American Academy of Anti-Aging Medicine (A4M) is dedicated to the advancement of tools, technology, and transformations in healthcare that can detect, treat, and prevent diseases associated with aging.
Step 4: Which Services Should Your Offer?
Integrated Medicine is vast, including lots of subspecialties. You may feel attracted to a lot of them and wishing to do everything but remember: you can always expand after staring with a few.

by Dr. Maiysha
Getting started can be overwhelming. After all, Integrative Medicine includes a lot of possibilities. What can you do to make this decision easier?
Start With What Brings You the Most fulfillment
Choosing the modalities you are the most attracted to will give you a sense of fulfillment. And as your practice should integrate similar services as you expand, it's best to keep them interesting and enjoyable.
Narrow Your Focus
Don't get yourself into a situation where you're offering so many things that promotes confusion with your potential patients.
Offer What Your Patients Need
Expand to services that your core patients ask about. This will give your practice an integral selection of services.
---
If you want help starting your telemedicine, integrative medicine, coaching, consulting or cash based practice, let's get on a call. Schedule your FREE strategy session:
---
Stay Informed
When you subscribe to the blog, we will send you an e-mail when there are new updates on the site so you wouldn't miss them.
Comments
No comments made yet. Be the first to submit a comment