Podcast: The Impact of Coronavirus on Business in Our Industry w/Dr. Charmaine Gregory: Part 2 of the Fearless Freedom/Next Level Physician Official Crossover Episode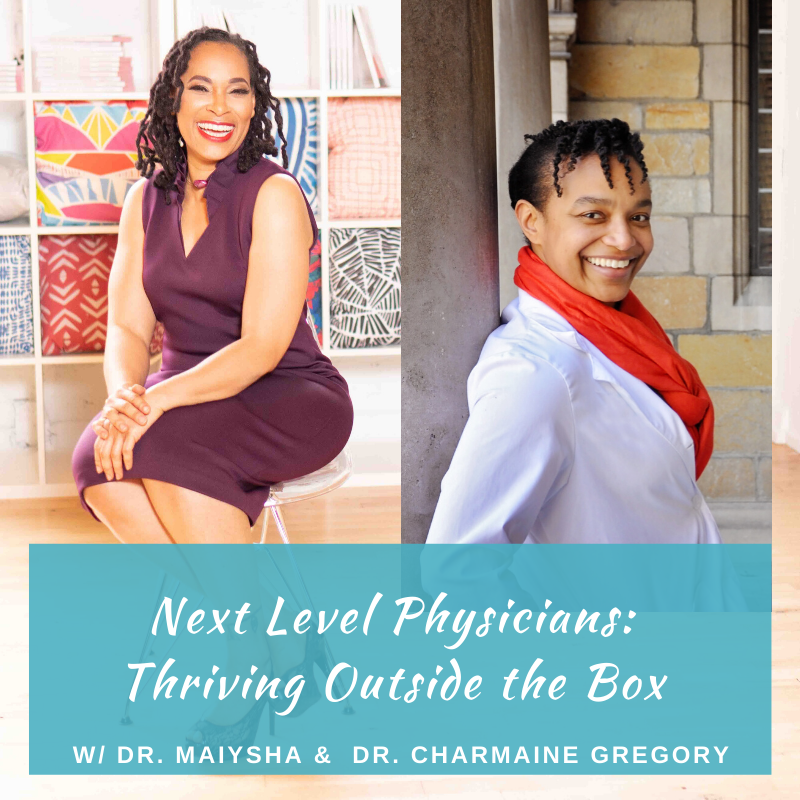 Artist Name
-
The Impact of Coronavirus on Business in Our Industry w-Dr. Charmaine Gregory- Part 2 of the Fearless Freedom-Next Level Physician Official Crossover Episode.mp3
This week next level entrepreneur and host of FEARLESS FREEDOM podcast Dr. Charmaine Gregory and I did an official crossover episode on the impact of Coronavirus crisis on our physicians, healthcare workers, finances, and the industry at large, and what we should be doing to secure and empower ourselves.
Listen to Part One on the Fearless Freedom Podcast with Dr. G.
Highlights from the conversation: Part 2 - What are the economic implication of the spread of the virus
- Hourly workers are being affected because of closure of restaurants, small businesses, etc
- Market is volatile - However there is opportunity here
- For people who are being laid off, it could be the Push to start your own business during these times of struggle
- For Entrepreneurs it's the time to push forward in your business and focus on growth
- For People with business ideas, it's the time to work on that and get ahead of the curve
- For Investors, now is the time to hold on and even build o For those thinking of investing, now is the time to jump in if you can
- Deals will be good for real estate o Small business association is offering VERY low interest loans for existing businesses
- While things are looking bleak, it's important to see where there is opportunity, and to leverage that.
- This is the time we come together, punch fear (AND Coronavirus) in the face, and pull through
- As we say, this too shall pass Our full circle moment
- Dr. G helped me start my podcast, almost 6 months ago to the week, and this past week she released HER podcast course.
- Listen to learn more about the course and why podcasting is such an important medium for getting your voice heard ESPECIALLY during these times.
Go check out Dr. Charmaine's new Podcast course & sign up at: www.podcastinglaunch.com
You can also follow Dr. G on social media:
Instagram: https://www.instagram.com/charmainegregorymd
Facebook: https://www.facebook.com/charmaine.gregory
LinkedIn: https://www.linkedin.com/in/charmaine-gregory-md
Twitter: https://twitter.com/CharmsFitDoc
Contact Dr. G directly for questions about her course at: This email address is being protected from spambots. You need JavaScript enabled to view it.
See you on the next one!
Looking for a Coach or Mastermind to Join? Ready to Take Your Career, Business, and Life to the Next Level? If you want to Learn more about Dr. Maiysha's coaching, courses, and masterminds. Visit www.DrMaiysha.com. Choose from of our Free Mini Online Masterclasses on Mindset Mastery, Manifestation, and Next Level Entrepreneurship Right on the Home page to start your journey now.
Stay Informed
When you subscribe to the blog, we will send you an e-mail when there are new updates on the site so you wouldn't miss them.
Comments
No comments made yet. Be the first to submit a comment