The Importance of Self Belief w/Angel Thomas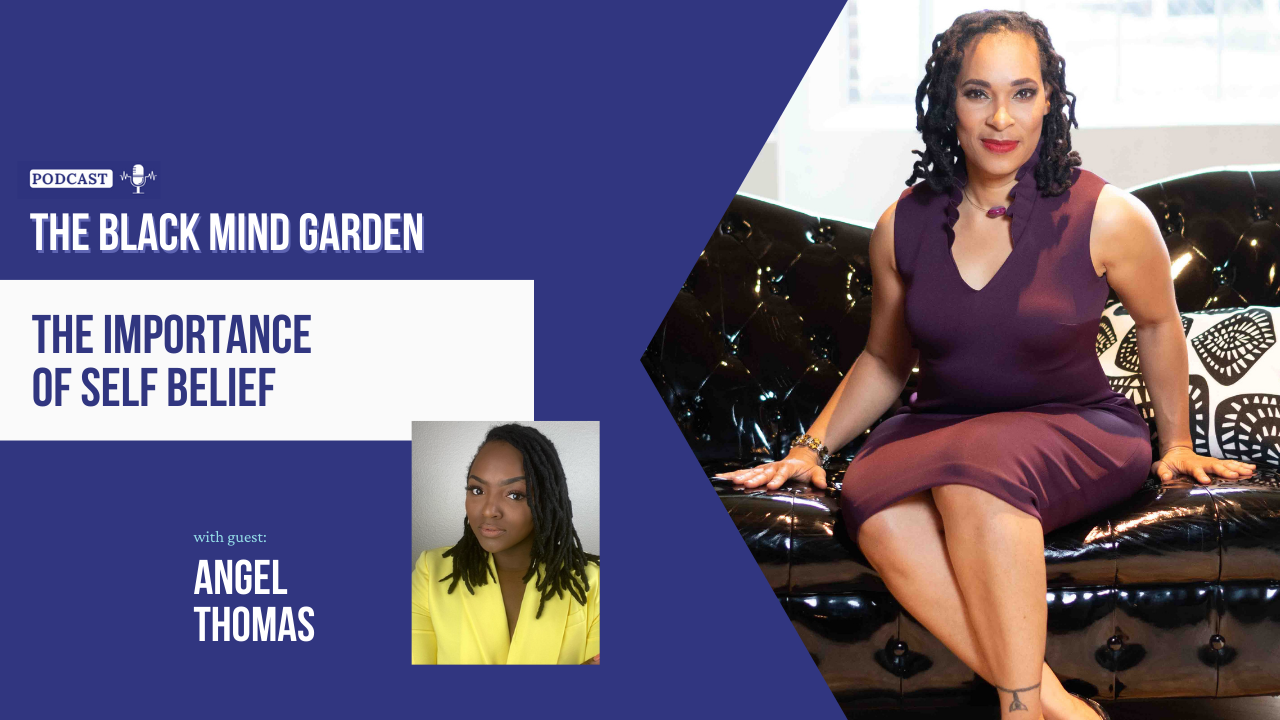 This week, Angel Thomas and I took the conversation to another level. We talked about affirming and believing ourselves, stopping the negative thoughts right when they show up, and reaffirming ourselves and what we are capable of doing. Additionally, we also discussed the need to talk about the things people do not usually talk about.
Highlights from the conversation:
[00:48] Angel Thomas
· A wife and a mom to 2 beautiful kids
· Host of Love Talk Show, a self-empowerment talk show
· A license financial professional, helping people with financial literacy
[02:45] We dont always believe
We do not realize that we are negating our self-affirmation. A lot of times, we dont always believe that we can. We dont always believe we can achieve financial freedom – and it is about trusting ourselves. Self-belief is understanding what we want, where we are, and where we are trying to go. Acknowledging that we cannot pour from an empty cup, it is important to not only appreciate others but more importantly, ourselves.
[04:43] The components of self-believe
Believing in ourselves is knowing that we may not succeed at everything but we tried. We do not do things out of fear of failure but instead, being uncomfortable to be comfortable. Affirming who we want to be and who we are what we are saying, even when things go wrong. It is to keep believing in ourselves no matter what.
[08:34] Recognizing and Interrupting Patterns
Pattern interrupt is recognizing the negative thinking, but then something clicks, and we say STOP. What happens then is the brain hears the command to the unconscious mind. Interrupting the pattern in the middle of the pattern is a smart thing to do. The beginner step to this is to catch ourselves in those moments, recognizing we are in the moment, and stopping ourselves out loud. Then start affirming.
[18:10] Shifting our mindset away from the negative
Our brain is a very flexible organ - when we put it to use, is very powerful. The whole thing of "I cannot" and "I do not have the" are excuses to not learn something new. There could be other systemic circumstances that may make things a little bit more challenging, however, the bottom line is that wherever we are, we can learn something new. And it is a matter of believing and trusting ourselves that we can do that.
------
Catch up with Angel Thomas by checking her website at https://lovetalktalkshow.com or contact her via email at This email address is being protected from spambots. You need JavaScript enabled to view it..
You can also follow her on social media at:
https://www.facebook.com/lovetalktalkshow
https://www.instagram.com/Love_talk__
https://www.youtube.com/user/gngfngfh
See you on the next one!
------
Hosted by: Dr. Maiysha Clairborne
Ready for the next level in your life? Join the Movement! Become a part of the Mind ReMapping Nation, an exclusive community that empowers your growth & accountability. Go to www.MindReMappingNation.com
Interested to learn Mind ReMapping? Have you thought about becoming a coach? You can! Attend our next Mind ReMapping LIVE Training in Atlanta, and learn the tools to remap your mind in this transformational NLP/Hypnosis and Coach
Certification training. Visit www.remapmymind.com or schedule an interest call at www.remapmymind.today
Stay Informed
When you subscribe to the blog, we will send you an e-mail when there are new updates on the site so you wouldn't miss them.
Comments
No comments made yet. Be the first to submit a comment