Why Schools Should Support its Educators to Learn NLP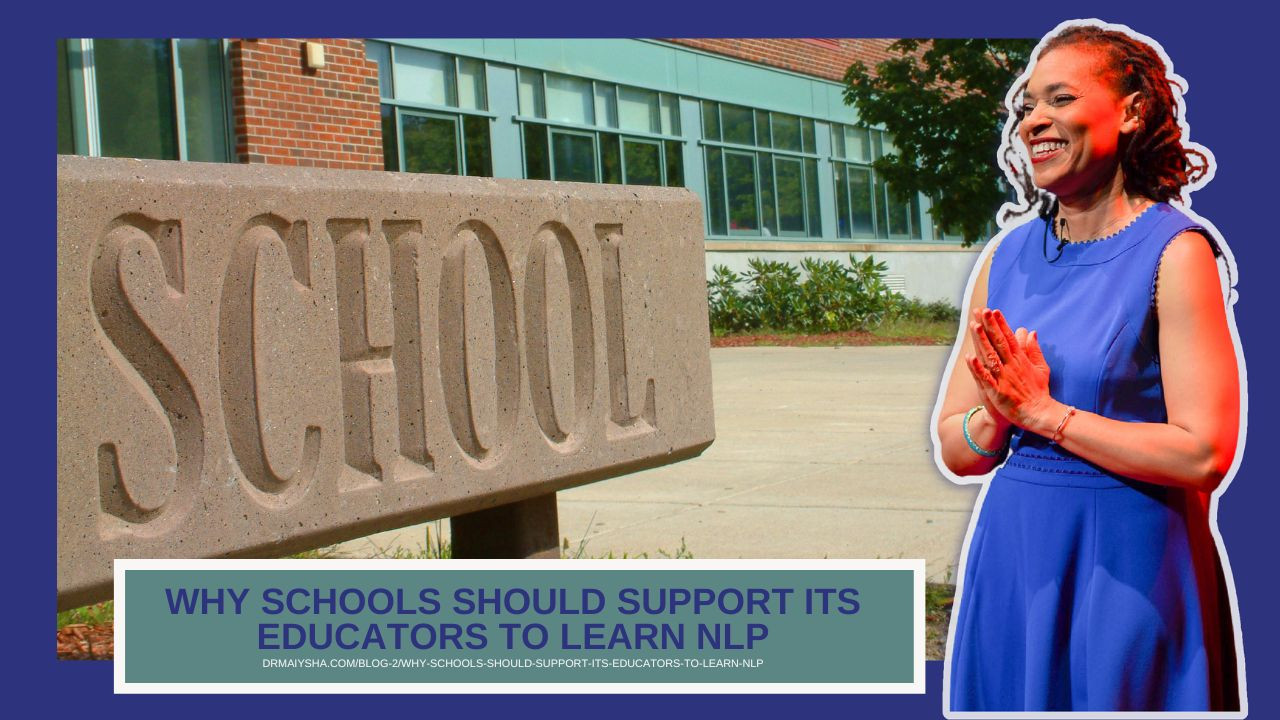 Social-emotional learning is a big term that is being used in the educational arena, and it is clear that empowering children's social-emotional learning will improve their resilience, readiness, and ability to thrive in society when they become adults. So, how can NLP training help that? Let's break it down.
As I've shared in previous articles, NLP (which stands for neurolinguistic programming) is the study of how language impacts our brain… what we think, feel and do… and how our language influences our beliefs and behaviors. It takes scientific research of language, cognitive and behavioral science, neuropsychology, and neuroscience and it teaches the tools to increase our mental and emotional flexibility to deal with the circumstances and challenges of our lives.
Now, Imagine children learning in elementary school how to automatically reframe negative thoughts, redirect their own unhelpful behavior patterns, and resolve conflict in a healthy manner. That would be incredible, right? This is the kind of thing my second-grade son is already doing because he is growing up in a household where the tools of NLP are being modeled to him (he is even trying to learn hypnosis to help get him to sleep some nights).
Educators are the gatekeepers of learning for our children. Most children spend 6-8 hours a day at school, and such much of the passive behavioral learning comes from interaction with their teachers, principals, assistant principals, and teaching staff. We know that developmentally children are sponges up until the age of 10 years old (prime learning time), and even after that, they are still soaking up learning by watching what we as adults do.
Furthermore, we know that while most teachers and educators have good intentions when it comes to their students, they may not always have the awareness, capability, or bandwidth to display emotional intelligence nor model trauma-informed interaction with the children. This is where learning NLP can be very valuable for educators. NLP not only increases mental and behavioral flexibility by giving an expanded set of language tools to use with children, it also helps to reframe the adult helping them to deal with their own limiting beliefs, biases, and unhelpful habits, thoughts, and behaviors.
These days teachers are having to not only deal with the stress of normal teaching responsibilities, they are also having to worry about the safety of themselves and their children. The trauma that comes with being an educator today can be direct and vicarious. Attending an NLP certification is more than learning tools it's mitigating trauma so that the educator can be fully present for their little ones. Therefore our educators master and model emotional intelligence, conscious communication, and trauma-informed interaction, we increase the social-emotional learning of our children and increase their chances to thrive in a world with ongoing obstacles and challenges.
Want to learn more? Interested in becoming NLP certified? Learn more about our NLP Certification, Coaching, Time Line Therapy®, and Learn Hypnosis, and NLP training by visiting www.mindremappingacademy.com
Stay Informed
When you subscribe to the blog, we will send you an e-mail when there are new updates on the site so you wouldn't miss them.
Comments
No comments made yet. Be the first to submit a comment