Podcast: Healing & The Journey of Entrepreneurship w/Dr. Errin Weisman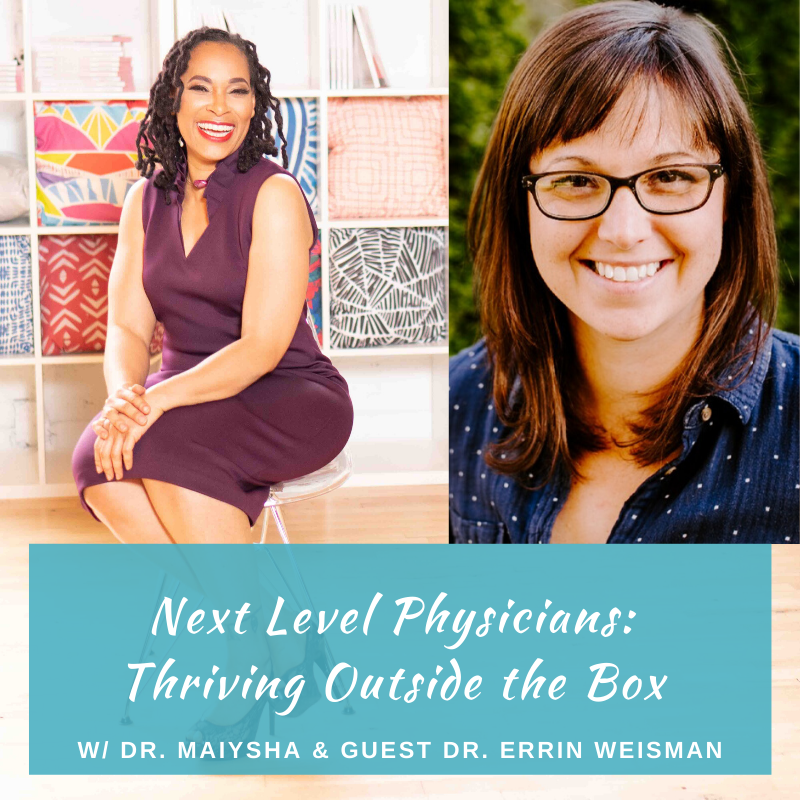 Healing & The Journey of Entrepreneurship w-Dr. Errin Weisman.mp3
This week next level physician entrepreneur, owner of Truth Prescriptions Dr. Errin Weisman and I took the conversation to another level as we conversed about the journey.
Highlights from the conversation:
- Dr. Errin shares her journey of going from full time physician to physician coach
- In the journey to healing, Dr. Weisman sought out a coach
- The coached not only provided healing, but also provided inspiration for the next direction
- It brought us to the point that coaches need coaches to continue their development
- Dr. Errin started her coaching business out of realizing that there was something more she was passionate about
- Since then she has started a podcast and Physician Coach Alliance and is passionate about bringing together communities of like minds
- It's important to find that healing within and sometimes that requires outside support
Listen to Dr. Weisman's podcast "Doctor Me First"
Check Dr. Weisman's coaching programs and mastermind out on her website: www.truthrxs.com
If you are a physician coach, and are looking for like minds to connect with check out the Physician Coaching Alliance at the https://www.physiciancoachingalliance.com/
You can also follow Dr. Weisman on social media:
Facebook: www.facebook.com/truthrxs
Instagram: @truthrxs
Youtube: Errin Weisman DO
Website: www.truthrxs.com
Podcast: Doctor Me First
See you on the next one!
Looking for a Coach or Mastermind to Join? Ready to Take Your Career, Business, and Life to the Next Level? If you want to Learn more about Dr. Maiysha's coaching, courses, and masterminds. Visit www.DrMaiysha.com. Choose from of our Free Mini Online Masterclasses on Mindset Mastery, Manifestation, and Next Level Entrepreneurship Right on the Home page to start your journey now.

Stay Informed
When you subscribe to the blog, we will send you an e-mail when there are new updates on the site so you wouldn't miss them.
Comments
No comments made yet. Be the first to submit a comment