Podcast: The Non-Discriminatory Nature of Burnout w/Heidi Brown PA-C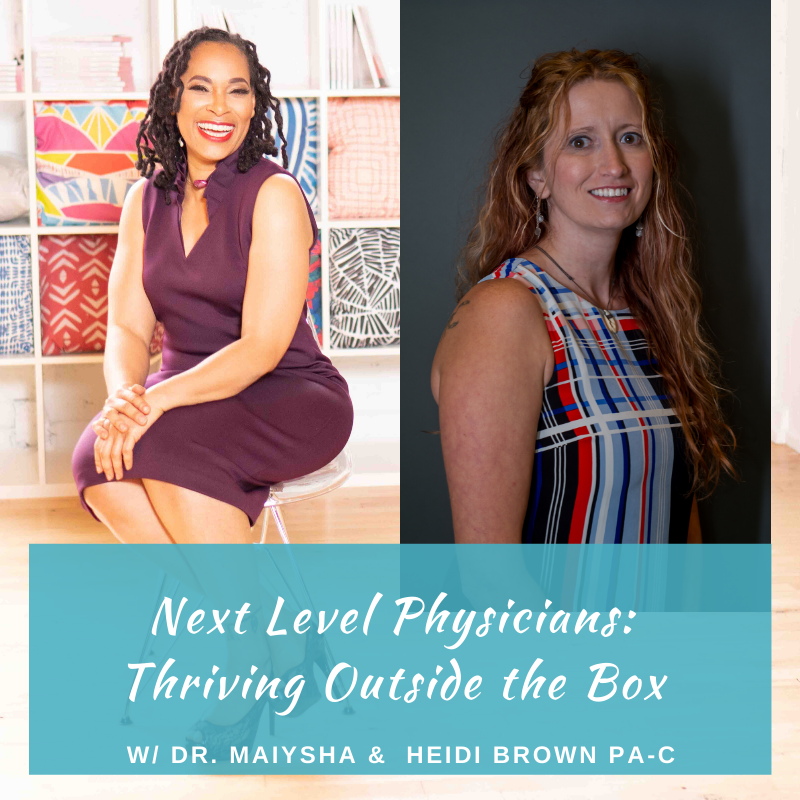 This week next level medical entrepreneur and burnout speaker Heidi Brown PA-C and I took the conversation to another level as we talked about the non-discriminatory nature of burnout and what Heidi and her PA partner, Talia Sierra, are doing about it.
Highlights from the conversation:
- Heidi tells her story of burnout
- Meeting Talia
'- Worked as RT before going to PA school
- Was working as PA and transitioned to psychiatry
- She and Talia reconnected along the way
- Heidi like what she did when she was doing it, but after some time, she started to dread going to work. She came to a point where she felt like packing all of her stuff up and moving away
There is a lot of research on physician burnout, but not a lot of research on PA burnout (or any other speciality for that matter). Now they have programs at the individual, practice and institutional level for helping PA and other mid-level practitioners prevent and recover from burnout.
Check out the Burn Clinic at their website www.theburnclinic.com and there is direct access to "The Beating Burnout Series" that is the 12 weeks self guided online program that is always online and always available for health care providers to access!
You can also follow them on social media:
Facebook: http://www.Facebook.com/TheBurnClinic
Instagram: http://www.instagram.com/TheBurnClinic
LinkedIn: http://www.linkedin.com/TheBurnClinic
Looking for a Coach or Mastermind to Join? Ready to Take Your Career, Business, and Life to the Next Level? If you want to Learn more about Dr. Maiysha's coaching, courses, and masterminds. Visit www.DrMaiysha.com. Choose from of our Free Mini Online Masterclasses on Mindset Mastery, Manifestation, and Next Level Entrepreneurship Right on the Home page to start your journey now.
Stay Informed
When you subscribe to the blog, we will send you an e-mail when there are new updates on the site so you wouldn't miss them.
Comments
No comments made yet. Be the first to submit a comment