Podcast: The Power of Adaptability in Career Transition w/Dr. John Howard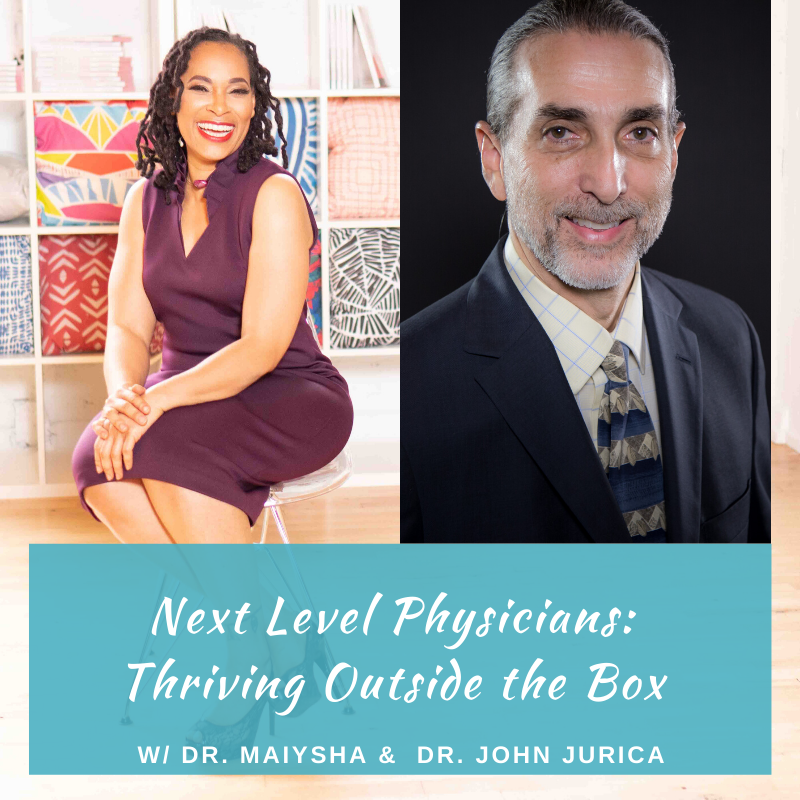 Artist Name
-
The Power of Adaptability in Career Transition w-Dr. John Howard.mp3
This week next level physician entrepreneur Dr. John Howard and I took the conversation to another level as we conversed about the Power of Adaptability in Career Transition.
Highlights from the conversation:
- Dr. Howard talks about his journey to leave clinical medicine
o A practicing interventional radiologist, his career was cut short by medical illness
o He went through his own grief process, and then one day realized it was time to move forward
o He started practice consulting became very successful
o Felt the calling to the next thing, and started to get bored
o Began investing in real estate, flipping homes, acquiring and holding some
o Once again, heard the calling, and began looking at what's next
o Began executive coaching practice and has been doing well with that
o You don't have to necessarily have the skill… you can learn it.
o When you fall, you just have to get back up
o Sometimes you just have to take the next right action.
Catch up with Dr. Howard by visiting him at https://www.linkedin.com/in/johnhowardmd/ Or by contacting him at (239)-994-4200
Ask him about his 6 week Mindset Course!
See you on the next one!
Looking for a Coach or Mastermind to Join? Ready to Take Your Career, Business, and Life to the Next Level? If you want to Learn more about Dr. Maiysha's coaching, courses, and masterminds. Visit www.DrMaiysha.com. Choose from of our Free Mini Online Masterclasses on Mindset Mastery, Manifestation, and Next Level Entrepreneurship Right on the Home page to start your journey now.
Stay Informed
When you subscribe to the blog, we will send you an e-mail when there are new updates on the site so you wouldn't miss them.
Comments
No comments made yet. Be the first to submit a comment